Oh yeah.
I did it. And I am fucking awesome because of it. You all wish you could have a tomato beanie I know, I know. But you can't. Because I am the only one awesome enough.
In other news, my family still sucks my feet hurt, I had to work half an hour extra because my work suchs, Ash that drabble was not what I wanted and you know it B| Lauren Ily, Megan I miss talking to you, Noc you smell but are cute and Saku we still need to Bond it up, and you need to mention Gaga sometime when Feliks isn't kidnapped :/ and cosbuddies else I WILL SEE YOU ON WEDNESDAY! 8D
If I haven't mentioned you I do love you I am just slight sleepy.
Oh and I love the new Gorillaz album. Sfm.
Oh and this.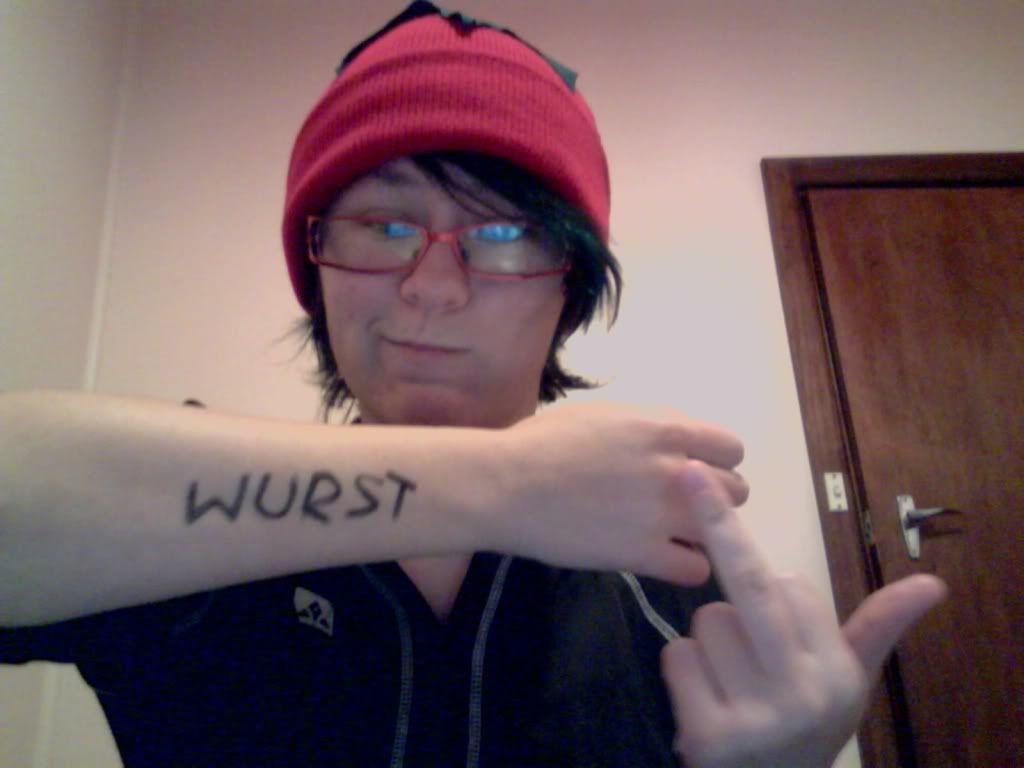 /wrote that on in reverse, who has skills, Meg has skills.
This is Nocs fault. And Sakus, I think. Screw you guys.
Istillloveyou
:3
/Goes to wash eyeliner off her arm